Leaderform Group
BRL 2022: OUR PROJECTS FOR MULINO BIANCO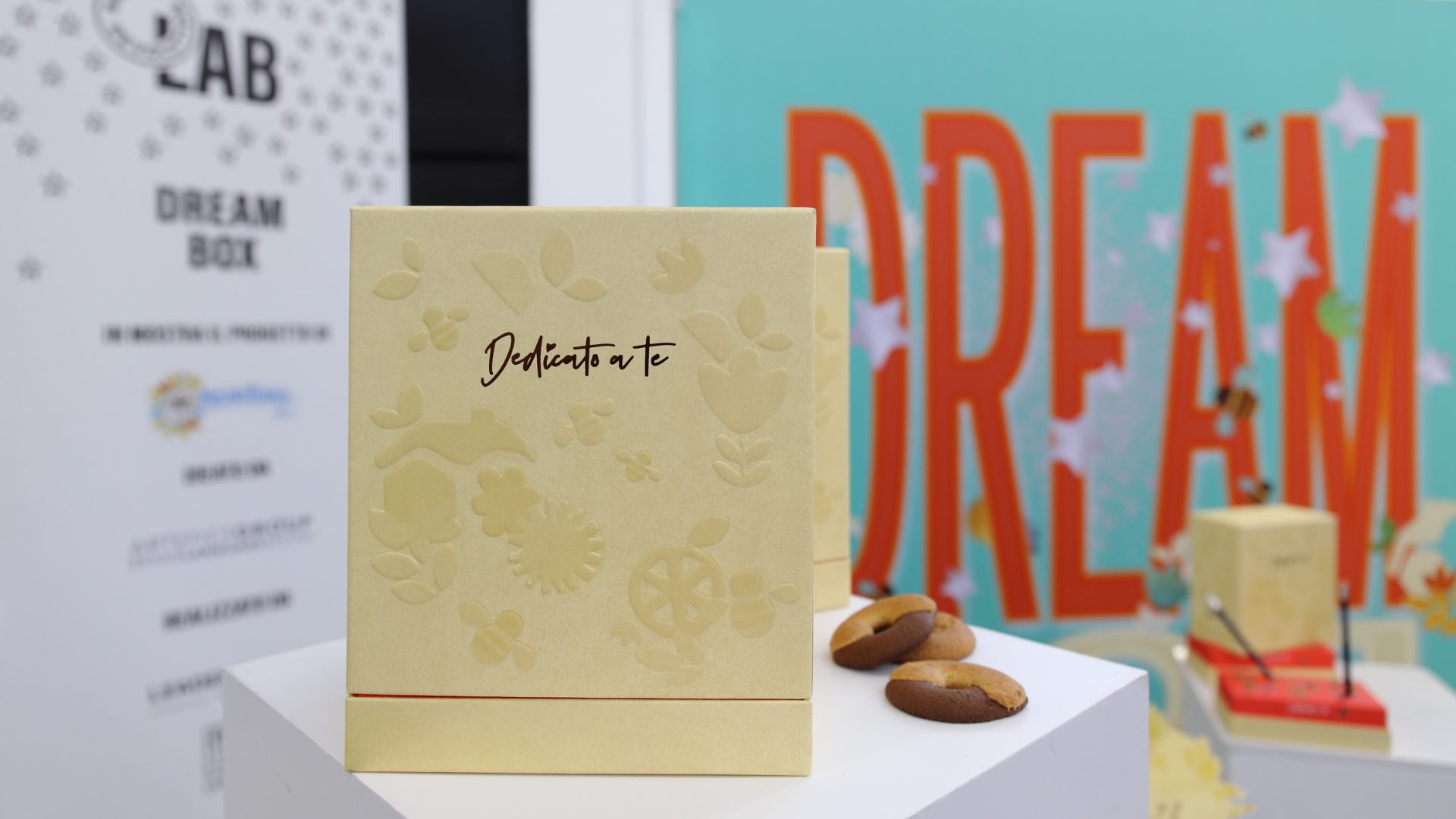 Sustainability and ennoblement, these are the two key words that we have made concrete through our work, enhancing the experience also in food packaging.
"DREAM BOX" PROJECT FOR MULINO BIANCO
On the 27th October 2022 , during the Brand Revolution Lab event, the laboratory where creativity and printing meet each other to revolutionize brand communication, our work carried out in synergy with Artefice Group and Luxoro was shown.
Thanks to Leaderpack, our business unit dedicated to packaging, we produced customized biscuit packs, as part of the "Dream Box" project for Mulino Bianco ("Dedicato a te" and "Pan di Stelle").
The aim of the project was to enhance paper converting using sustainable finishing techniques to bring the experience to the food sector as well.
What result did we get?
A pack design, functional and collectible, thanks to the finishing used, which offers the brand the best green alternative to the use of tin.